Exploring the HPO Framework and Investors in People.
By André A. de Waal, MSc MBA PhD
Investors in People (IIP) is a management framework for high performance through people. Basically IIP forms a quality standard for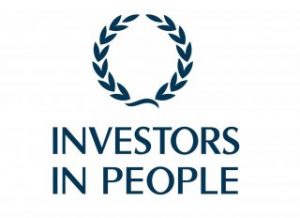 organisations to measure themselves on their human resource management (HRM) practices.
The aim of IIP is to provide a blueprint to help organisations to improve the way they manage, develop and inspire their workforce, with the premise that a focused attention for the development of employees and alignment of their skills and motivation to the organisation's strategy is crucial in achieving and sustaining the competitive advantage of organisations.
Organisations can get accredited and achieve the IIP Standard when they go through a rigorous and objective assessment to determine performance. They can also choose to work with the principles of IIP and be recognised for that without getting a formal accreditation.
If they go for accreditation, organisations need to demonstrate they have policies and procedures in place relating to organisational strategy, learning and development, leadership, employee engagement and employee management and evaluation.
The motivation for an organisation to start with IIP are mainly twofold. Most organisations want the recognition from a well-respected standard for their current people policies, while other organisations engage with IIP mainly to get their people to start implementing improvements so competitive advantage can be achieved.
It's a journey
From the beginning the IIP standard was not a static but a dynamic standard in that it has been regularly updated to keep up-to-date with the challenges and demands the business environment places on organisations. Currently IIP is developing and rolling-out the 6th version of the IIP Standard. A combination of developments made this update necessary.
First, people have become increasingly important for the success of an organisation as we have shifted from the industrial era to the knowledge society in which immaterial or intangible assets, such as human capital, information capital and organisational capital, have becoming much more important than material or tangible assets (machines, buildings) to the success of an organisation.
Second, in many workplaces today there are three generations working: the baby boomers or Boomers (born between 1946 and 1964), Generation X (1965 – 1981), and the Millenniums or Generation Y (1982 – 1999) who each has its own unique core values and attitudes that are different from the others. When management, which still mainly consist of Generation X-ers, does not deal well with the attitude and values of the workforce which nowadays mainly consists of Generation Y-ers, organisations run the risk of difficult communication, poor morale, and an increase in employee turnover.
Third, the most severe crisis since the 1980s forced many organisations to fundamentally rethink their business as continuing cost cutting (the recipe in the past to survive a crisis) did not do the trick, it only hampered the ability of organisations to be competitive. Luckily the field of the high performance organisation (HPO) reached maturity in the first decades of this century and now provides many models, frameworks and techniques for organisations to transform themselves in HPOs. An HPO is defined as "an organisation that achieves financial and non-financial results that are exceedingly better than those of its peer group over a period of time of five years or more, by focusing in a disciplined way on that what really matters to the organisation."
Fourth, the feedback collected in recent years from accredited organisations and practitioners indicated that IIP was most powerful as a simple people management framework which entices organisations to strive for high performance. It is conspicuous that these developments all have in common that change is no longer an exception but the rule, and that competition now really is worldwide which means the demands on organisations have become much higher and more ambitious. It is also clear that the human factor, i.e. the quality of managers and employees, has become crucial to dealing adequately with these changes and competition and therefore have become the de facto determiner of an organisation's success.
IIP realised that the developments also meant that the bar for the IIP accreditation had to be raised in order to reflect that the (a) the human factor has to be even more appreciated and therefore looked after in the right way in organisations, and (b) that being adequate or even good in HRM processes was no longer enough and that organisations really have to strive to become world-class in these processes, enabling them to become real HPOs. So during 2014 IIP set to work to update its Standard and the resulting 6th generation is introduced in 2015…